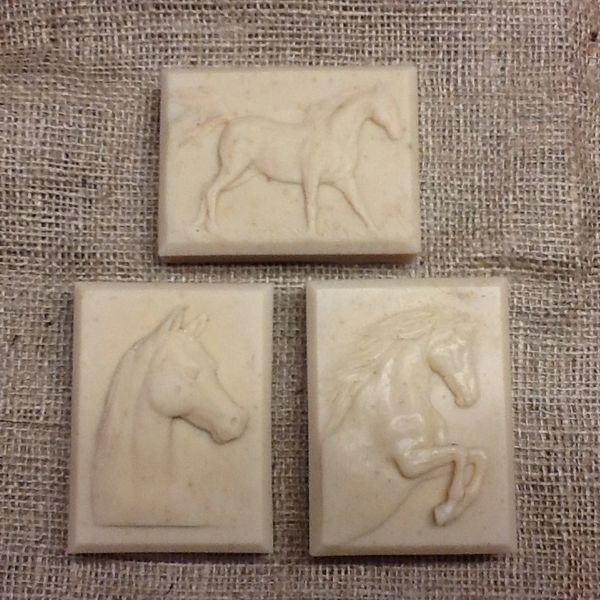 Honey Oatmeal Horse Soap
This Honey Oatmeal soap is one of my personal favorites! This soap has a really creamy lather and also helps with dry skin. The scent is great for both men and women, and if you don't like strong scents this soap is great for you! It has the perfect blend of honey and oatmeal you won't ever be able to get enough of.
Ingredients: Coconut oil, soy bean oil, olive oil, palm kernel flakes, rice bran oil, sodium lactate, honey, oatmeal, distilled water, sodium hydroxide, and fragrance.
Reviews