Gardener's Soap BACK IN STOCK!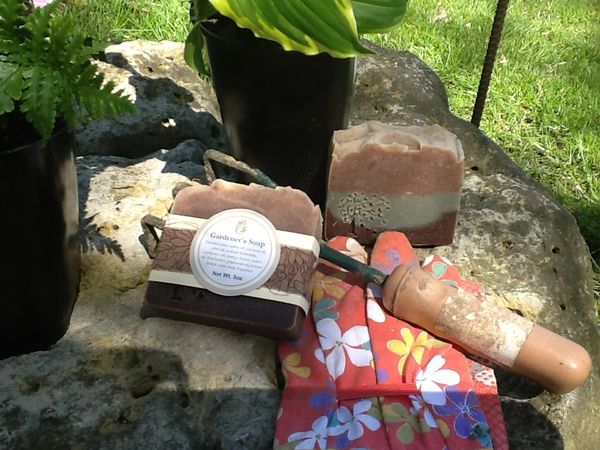 Gardener's Soap BACK IN STOCK!
This Gardener's Soap is great after a day of working out in the yard! It's tough on dirt and gentle on skin, it also works very well in healing dry skin. The Lemon sage essential oil gives it that nice natural clean scent after a day in the garden.
Ingredients: Olive oil, coconut oil, palm oil, castor oil, mango butter, jojoba oil, shea butter, sunflower oil, cornmeal, sodium hydroxide, distilled water, lemon sage essential oil, rose hip powder, french green clay, and cocoa powder.
Reviews