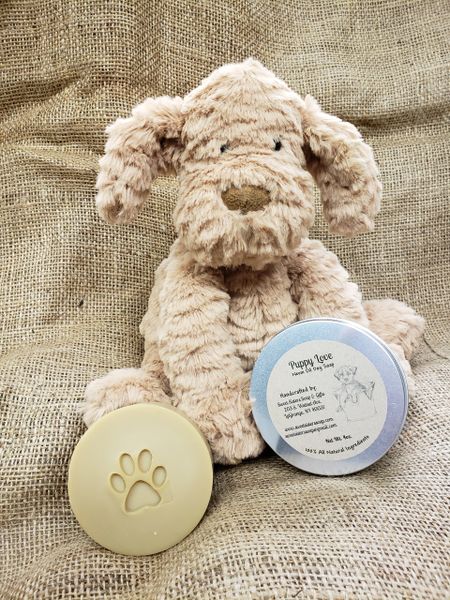 Doggone Good Dog Soap
Doggone Good Dog Soap has a fresh scent due to the essential oils we use.  It lathers wonderfully and leaves your dog with soft fur.  The essentials oils of peppermint, eucalyptus and lemongrass also help to repel fleas, ticks and mosquitoes.  We have people buy it to use when they go camping, and I actually use it to wash my hair!  The round bars make it easy to rub over your dog and lather up.
Ingredients:  Coconut oil, spring water, olive oil, palm oil, castor oil, rice bran oil, mango butter, sodium hydroxide, sodium lactate, flax meal, essential oils of peppermint, lemongrass and eucalyptus.
Reviews